Action Buttons
The following actions are available while a game is downloading:
= Resume/Pause download session
= Browse through the game info web page
= Delete the downloading game from your PC
= Set game download priority relative to other downloading games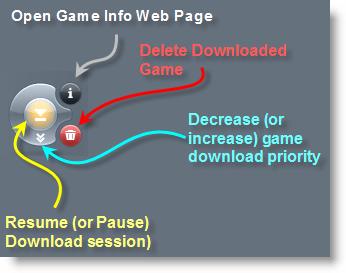 Resume/Pause game download session
u Click Resume to restart the download: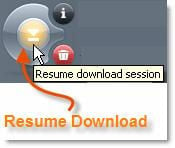 The Download button switches between Resume and Pause the download according to the current operation. When the downloading is resumed and running, the button switches to Pause, as shown below, and vice versa:
u Click Pause to stop the download: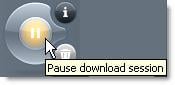 Game Info
u Click the Info button to display the selected game's details

The Info window displays information specific to the title you are currently downloading. While the game is downloading the player remains open, and you can read more details without interrupting your download: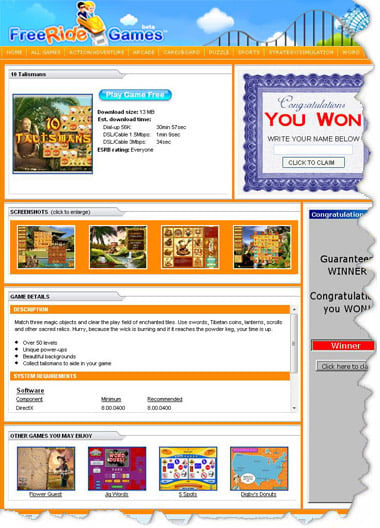 Delete Game Download
u Click the Delete button to cancel the download process and delete the part already downloaded from your computer

The Delete confirmation dialog box is displayed: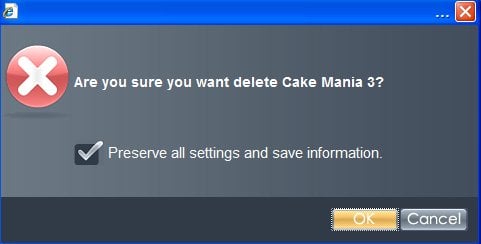 The checkbox for preserving all the settings and saving the application's information is checked by default.
To delete the application and all its traces from your computer,
u Uncheck the Preserve all settings…checkbox
u Click OK
To confirm the deletion of the game,
u Click OK
Set Game Download Priority
When more than one game is being downloaded concurrently, you can set the priority of the download process so that your desired game finishes the process first.
To set the download priority among several downloading games,
u Click the Priority arrows according to your preference: